Dryer Repair Service In Toronto
Repairs of Gas and Electric Dryers of all makes and models
Dryer repair service is essential to homeowners, laundromats, and other residents in Toronto. If your dryer is damaged, then getting your clothes to dry will become a hassle.
Same-day Repair of All Popular Dryer Brands
There's a joy in washing your clothes at any hour or season, knowing that you can count on your dryer. Also, in establishments such as laundromats, the absence of a functional dryer can stall operations. We cannot emphasize enough how much you need a reliable dryer repair service in your Toronto home or business.
ODAR is a dignified provider of dryer repair services for residential and business owners in Toronto and the GTA.
Our skillful group of technical repair specialists is ready to provide you with 24-hour service for dryer repair in Toronto.
We are a team of knowledgeable and licensed dryer repair professionals. Not to mention, our extensive experience permits us to be the best at fixing all dryer issues.
Not all heroes wear capes, and our expert technicians in their overalls are available to fix any urgent dryer problems.
At ODAR, we offer same day dryer repair in Toronto and the GTA.
ODAR – Fix All Types Of Dryers In Toronto
We offer same day dryer repair of several well-known brands. Whether it is an electric dryer, natural gas dryer, or propane gas dryer, we can handle it. Also, our dryer repair in Toronto extends to both residential and commercial properties.
Fortunately, our organization comprises efficient technicians who are experts in both gas and/or electric dryers. Even better, we are at your beck and call 24/7!
Here, our technicians are licensed gas fitters with the accepted and up-to-date Technical Standards and Safety Authority (TSSA) certificates. Dear client, you have zero worries!
Our skilled technicians have conducted numerous successful dryer repairs in Toronto and the GTA. ODAR isn't only concerned with dryer repair in Toronto. Fixing your dryer is our primary assignment, and ensuring your convenience is our secondary task.
Therefore, we make our services easily accessible 24 hours a day, seven days a week, all at a fixed price. Book an appointment with us today!
The Optimum Dryer Repair Service In The GTA
Why Choose ODAR For Your Dryer Repair Needs In Toronto And The GTA?
ODAR is a renowned solution-provider, assisting every client to maneuver challenging appliance situations. We fully comprehend the chore of trying to fit a service call into your busy schedule.
Therefore, we will wait until it is convenient for you so we can get the job done. As long as you are within the GTA, we will come to you and fix the problem the same day. Also, you get a bonus FREE House-call with your repair.
Factory certified technicians
We train our team to offer same-day dryer repair along with astounding results! Our licensed technicians can handle emergency service appointments to repair your dryer ASAP. Do not hesitate to call, schedule an appointment online, or message ODAR today!
Your dryer plays a vital role in your household and laundry business. We update our staff with periodical training sections. We promise our commitment and unrivalled dexterity. Our technicians are competent in the repair of various dryer brands such as:
Westinghouse, Speed Queen, Amana, Huebsch, Blomberg, Moffat, GE, Electrolux, LG, Inglis, Kenmore, Kitchenaid, Maytag, Hotpoint, Bosch, Samsung,  Whirlpool, Miele, Wascomat, Frigidaire, and others.
Our dryer repair services are insured and guaranteed. All our repair tasks are covered fully by service and parts warranty.
As experts, we are certified in gas appliances service, repair & installation. Are your gas appliances shut off by Union Gas or Enbridge suppliers because of a 'red tag?' We are entirely licensed and authorized to turn it back on right away.
Although, you may not be able to diagnose the problem of your dryer, trust us to be fully prepared. There are several typical dryer replacement elements of a dryer that our competent technicians always carry around. They include:
Flame Sensor
Roller
Flexible Duct
Drum Bearing
Motor
Idler Pulley
High-limit Thermostat
Heating Element
Fuses
Door Switch
Bearing Kit
Knob, Dial and Button
Belt
Circuit Board and Timer
There are various standard dryer replacement parts required for new and older models. All our service vehicles are loaded with inventory, which is one reason we can assure same day dryer repair.
At ODAR, we have a host of offers for your dryer repair in Toronto and the GTA. Dryer repair doesn't have to be an expensive prospect. We offer competitive prices and discount pricing too!
Need Emergency Help To Repair Dryer?
Feel free to contact us by phone or email. We will get back to you as soon as possible.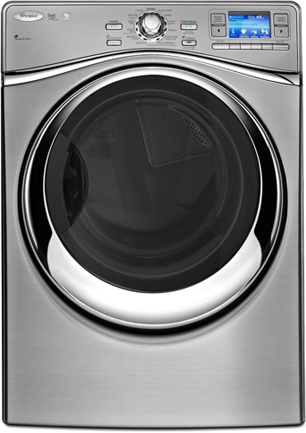 Dryer Repair Issues In Toronto
As the leading dryer repair service in Toronto, there are no restrictions on the long list of dryer issues that we can fix. Some of the common repairs we have made include:
The Production Of Excess Heat In The Dryer
An excessively hot dryer is a hazard that requires immediate attention and repair. Sometimes, the reason could be because of the faulty heating coils, clogged vent, and faulty thermostat. If it is a blocked vent, then you need to clear the area. In the other two cases, you might have to change the inoperative parts.
Defective Dryer
In most technical cases, the problem could be from any part of the device. The theory applies to dryers, as well. The probable cause could be from any element of the dryer.
A defective dryer may be caused by a faulty thermostat, poor timer, inoperative terminal block, bad start switch, and others. To get your dryer to work properly again, it will require replacements for the faulty components.
The Drum Is Spinning, But No Heat Is Produced.
There are a plethora of problems that can lead to this situation. For instance,
It can be due to a bad fuse. If that is the case, then a replacement is in order.
A faulty temperature switch can also make the dryer stop producing heat. With the aid of VOM, you can check the switch.
Other reasons for this are a bad thermostat, bad heating coils, and a faulty timer.
A Functional Motor, But A Faulty Drum
This is a typical problem, and its primary cause is a defective belt. In that case, you need to replace the belt.
Some other causes that can make your dryer drum to stop spinning are a defective motor and roller. The roller supports the tumbler to rest on it, and when it becomes worn, it must be changed.  You should also inspect the pulleys if they are in perfect condition or not.
Other common dryer problems are:
The dryer is extremely hot
The dryer cycle is too long
The dryer won't turn
The dryer doesn't heat up
Error code on the electronic panel
The dryer is noisy
The dryer won't stop
The dryer trips breaker
The dryer won't start
These are not all the repairs required for your dryer. However, they are the most common issues that your dryer can have.
If you intend to fix it yourself, you might want to know some important factors. For example, ensure that you purchase the appropriate components compared to the make and model of your dryer. Also, ensure that you follow all safety recommendations.
Although you can DIY, it is advisable to hire expert dryer repair technicians to fix any issues with your dryer. Usually, you have to turn the power on to troubleshoot or diagnose the problem. In that case, there is a possibility of electric shock.
As competent technicians, who come in contact with electronic products daily, we are familiar with the risks. Also, we know the safety measures that we can take to prevent them.
Therefore, if you require dryer repair in Toronto, you are in the right place.
Contact us today!
Maintenance Tips For Your Dryer
ODAR is here to help you save your time and money! As much as we love to hear from you after we fix your dryer, we want you to maintain it.
Our aim is for your dryer to be at its optimum condition always. Therefore, if you stick to the tips below, we can assure you dry clothes after every spin:
Ensure you polish the lint screen after each cycle
Terminate the development of lint from the dryer vent tube
Inspect the exterior of the vent cap
Vacuum the interior of your dryer
Keep an eye on any alterations during the drying period.
ODAR provides world-class, quality dryer repair in Toronto and the GTA. Our company provides its employees with continuous training experience. We aim to keep technicians up to date with fresh knowledge to repair state-of-the-art, latest models on the market.
With this thirst to thrive in the appliance repair industry, we assure our clients of excellent services.
A quick reminder of the benefits of booking an appointment with us for your dryer repair in Toronto:
Bonded & Insured
Free service call and repair
Authorized installation and repair
Warranty
5-star service
Popular Toronto Appliance Repair Services
ODAR – Licensed Appliance Repair Service
ODAR is the leading appliance repair service in Toronto. We offer reliable, quick, same-day repair services for appliance owners in Toronto and the GTA. Appliance repair can be a huge need for many residents of Toronto. It always seems like appliances give up on their owners at the most uncomfortable of times. This is why you need a reliable appliance service that can come to you at any time. Our customer care centre is open all week. Give us a call, and we will be right there!